/blog/
Finding my way back to 3d
Since design school I've wanted to hop back into 3D software but Cinema 4D, the tool I used in school, was just too expensive and I couldn't justify it because I didn't need it professionally.
For a while now I've been wanting to check out Blender to see if I could re-introduce 3D to my stack. Blender has come a long way since my C4D days and it's free/open source nature means that there is a ton of resources, add ons, etc. available now.
Fortunately, a few months ago I was able to take some time to explore it for some art direction and was stoked to hop back into the 3D viewport. Unfortunatly however we decided on a more flat direction so once again I had to shelve the third dimension.
Then we moved.
One of my curses as a designer is that I'm a little slow to make decisions when it comes to things like interiors. I cringe everytime my fiancee wants to just start throwing pictures on the walls. I want to have a plan and explore options before taking action. Since my days working construction the motto, "measure twice, cut once" has been my M.O.
When it came time for us to decide on a configuration for a shelving unit we were looking to order I had the idea to use Blender to mockup options in 3D space. I was able to find our condo's floorplan so that I could build it out to spec.
It took my a few hours to get familiar with Blender's interface but eventually I managed to piece together a usable space.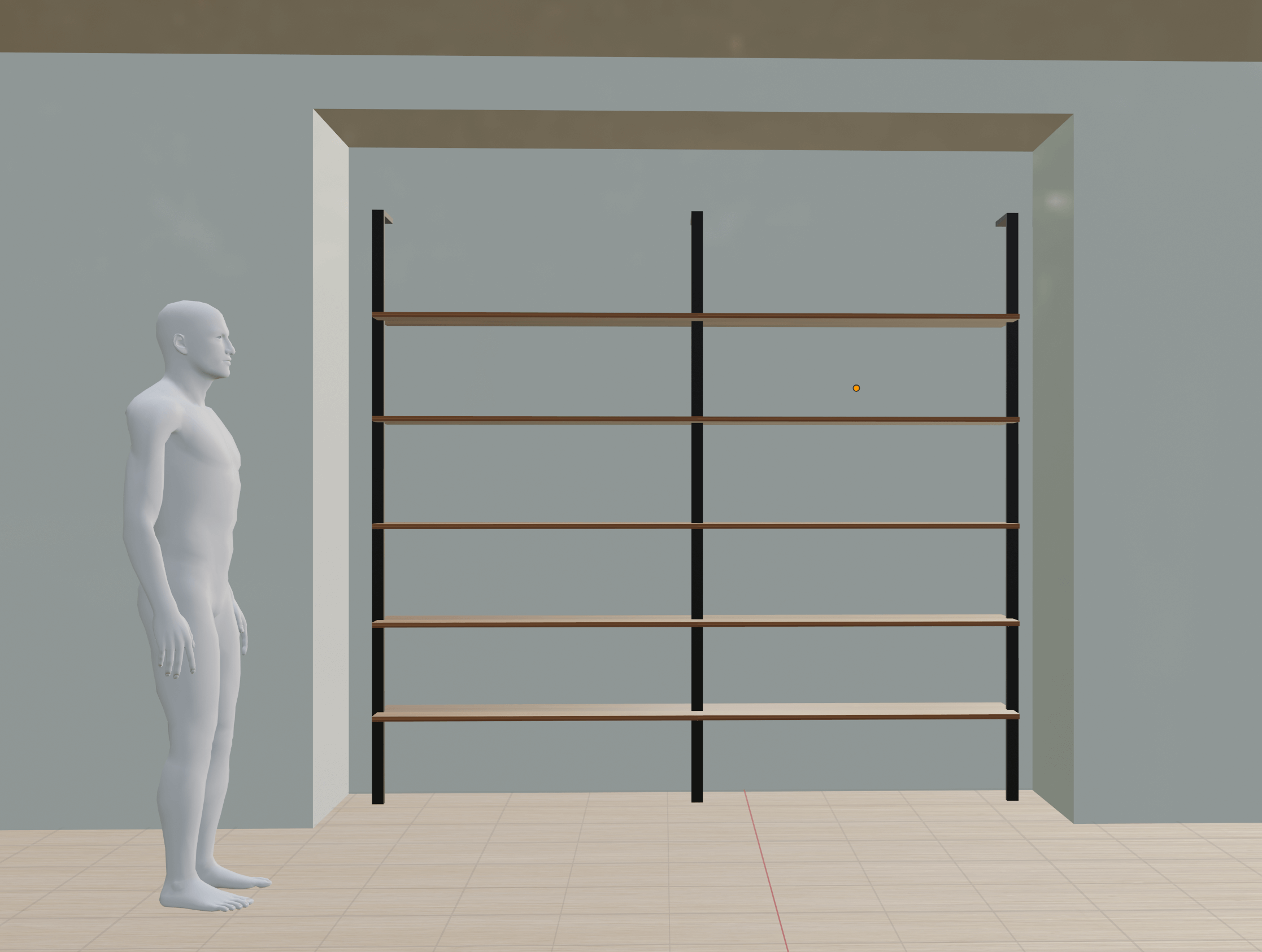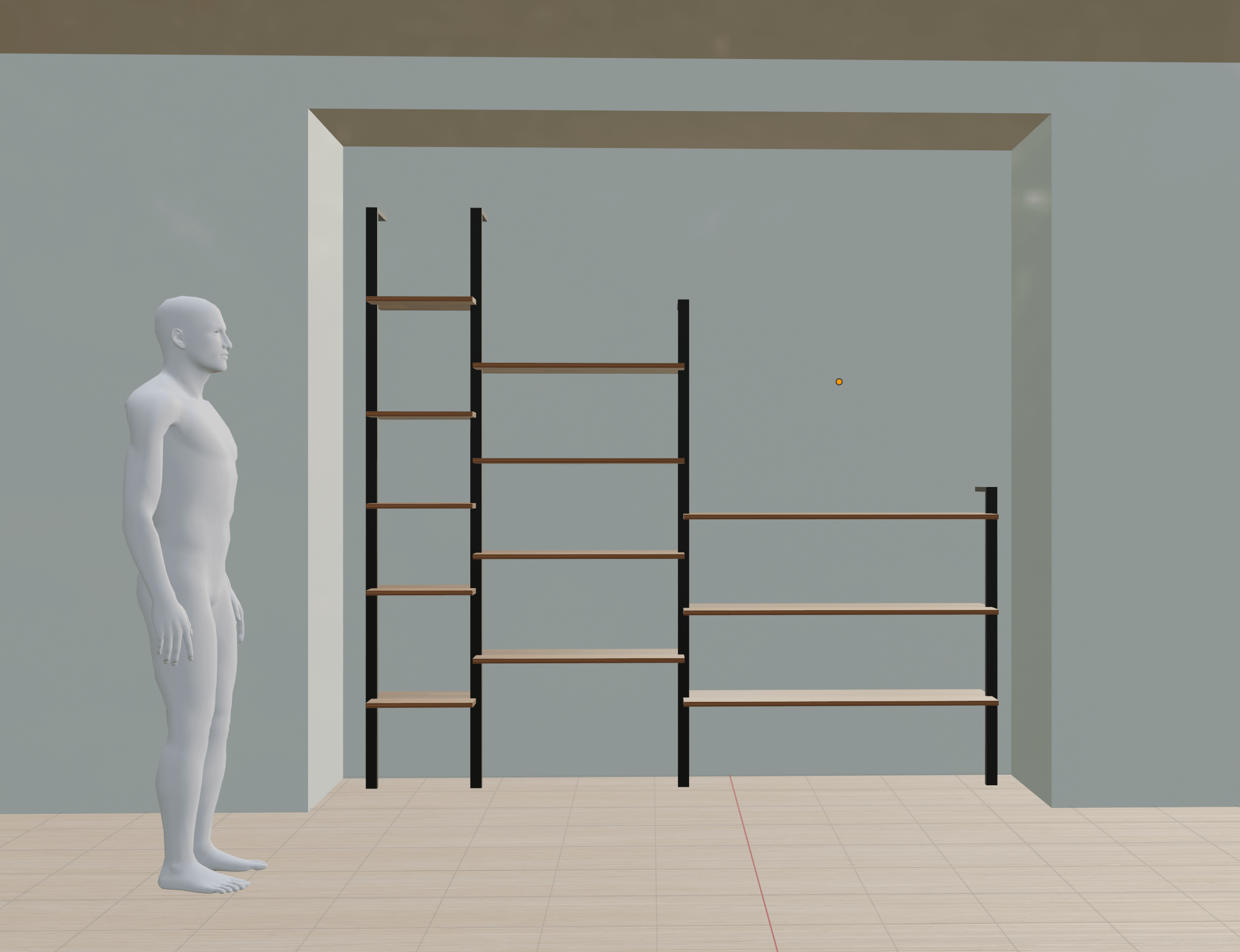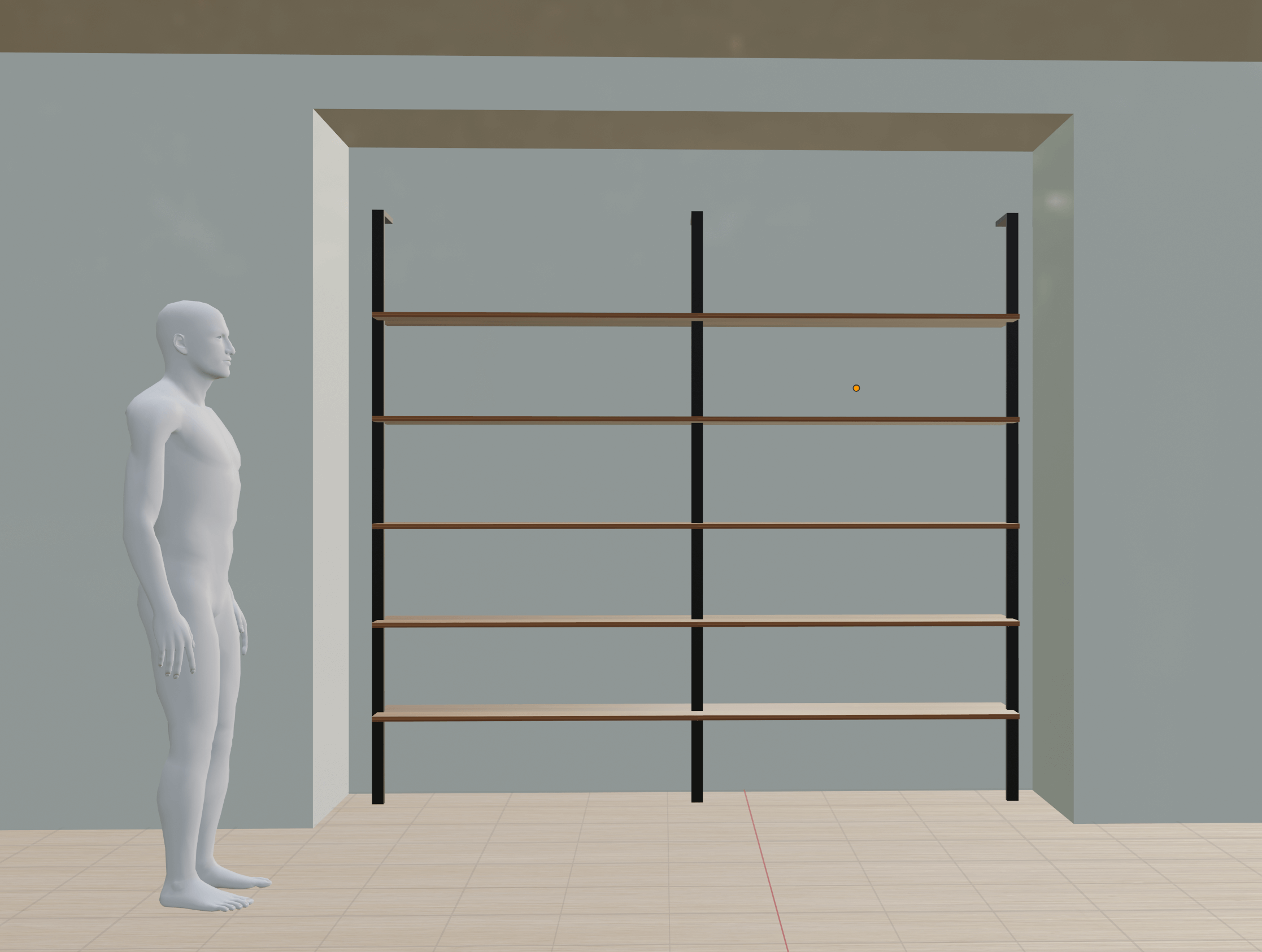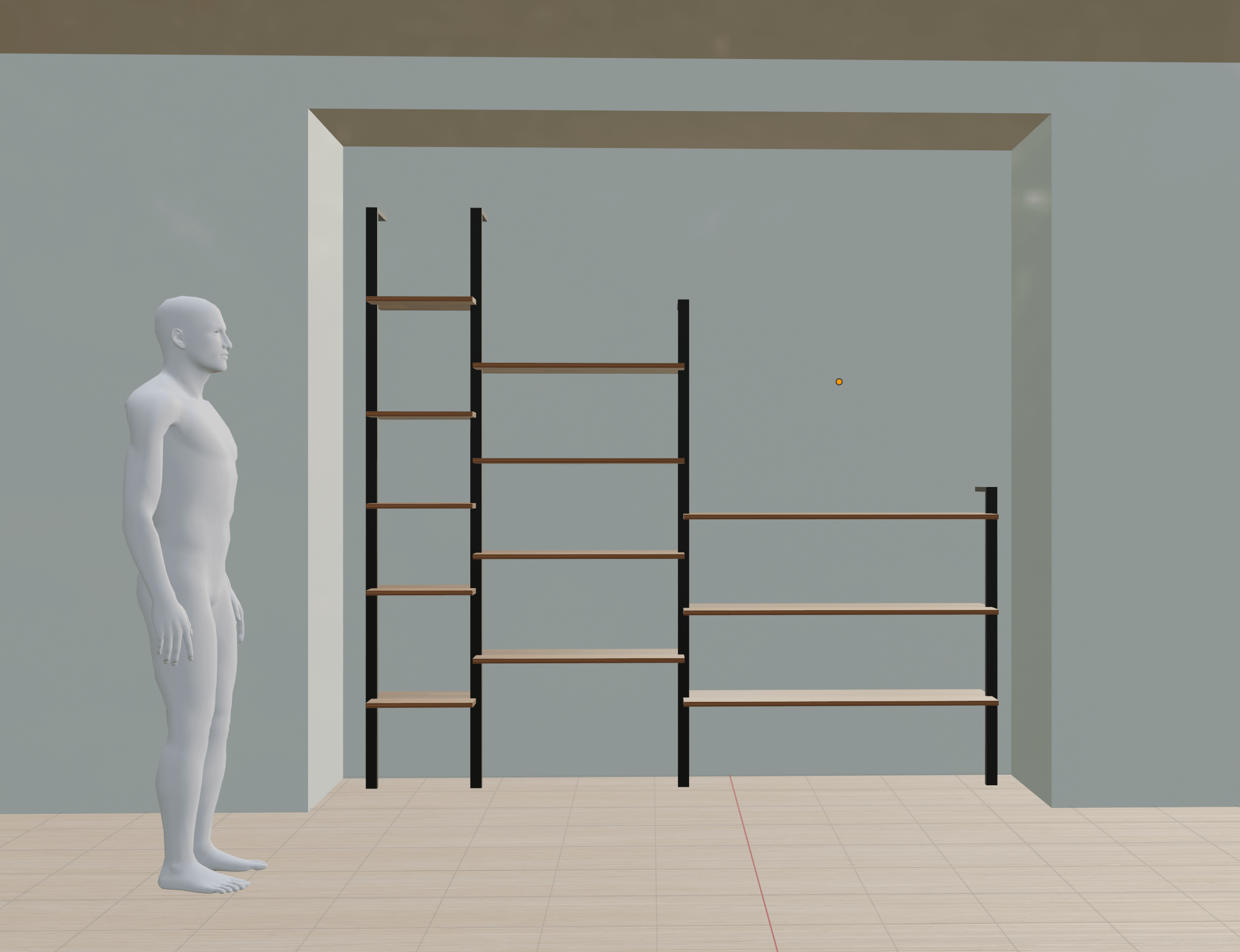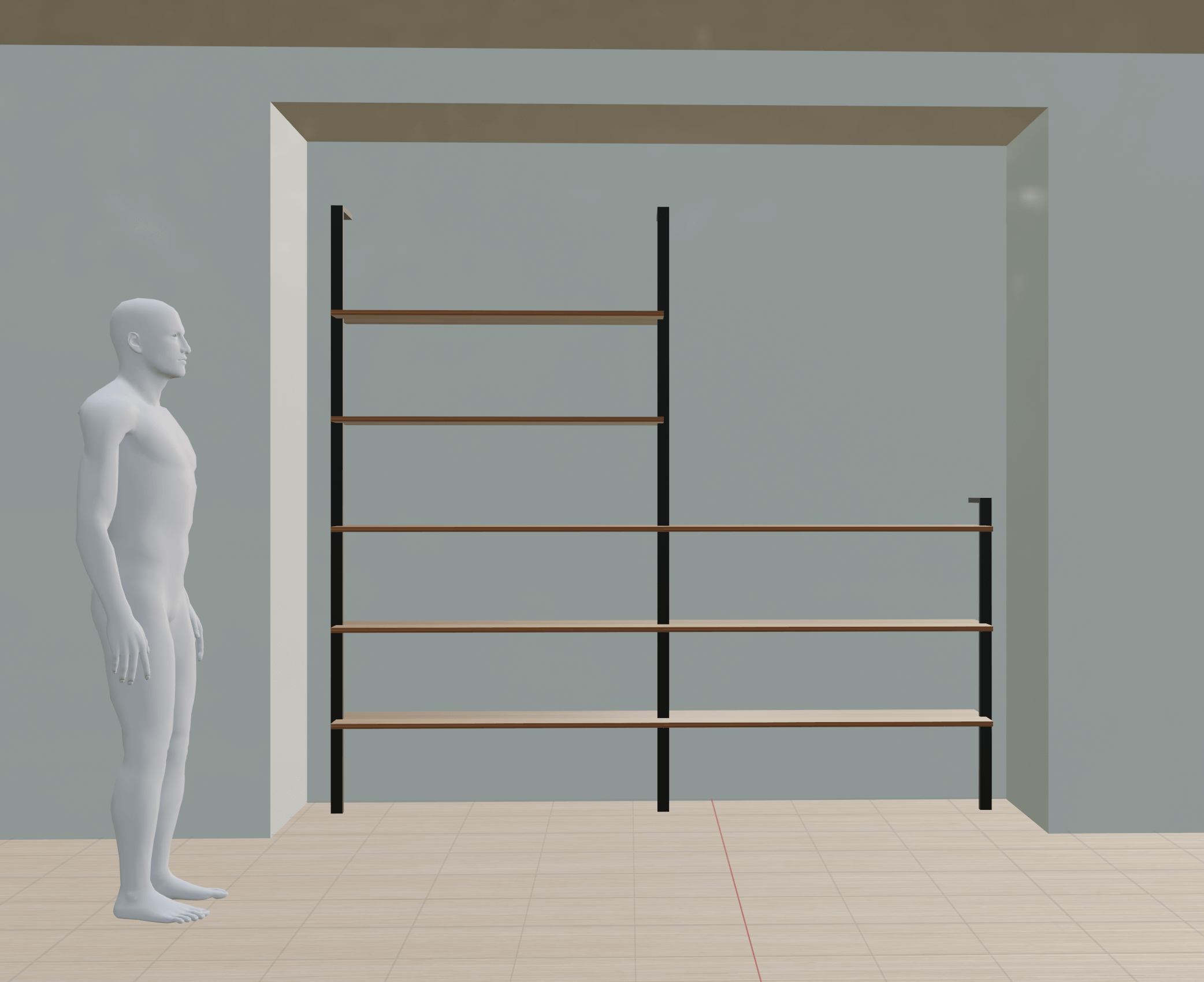 This was incredibly useful for exploring options with my non-visual partner, as we were able to step into the space together and get a real "feel" for how it would look. It also helped us price out each configuration to help with the decision making.
Final result
---
Pretty happy with how this turned out, I'm now looking elsewhere in the house for projects that can use a little three-dimensional exploration and planning. Is it overkill? Maybe. But even so, I find it super fun, relaxing, and I'm learning a new tool.
Next up, office shelving. The big debate: IKEA or custom built-ins.
Which do you prefer?